MTU Karaoke Software Sale – If you see this text, click the link to go to the Online version.


Spring Software Sale !
Save up to 40%!
Sales Call/Text:
919-870-0344
Email: sales@mtu.com

40% off All new Software!
15% off All Hoster Upgrades
Limited time sale! Hurry, before it runs out!
The Karaoke Season is just around the corner with Spring and Summer on the way! Get the latest Karaoke software from MTU!
No Coupon needed! Sale Prices are shown in Cart !
Sale Prices are as follows:
Karaoke Suite 4 on CD $133.99
Karaoke Suite 4 plus Video Hoster on CD $233.99
Video Hoster Upgrade $59.49
Video Hoster One Software $89.99
Video Hoster (2 Computers) $137.99
Video Hoster Quad (4 Computers) $233.99
Microstudio $53.99
Vogone Software $35.99
Karaoke Home Producer (KHPro) $41.99
Keyrite Pro $29.99

Click here to purchase now!
What's new in Video Hoster?
What's New in 5.41.02…Released April 27, 2016
5.41.02 – New Look and Feel with 3D Buttons

– Video Hoster Now Displays most buttons with a 3D effect. You can turn this on or off under Tools > Settings… in the General section..

5.41.02 – Rotation Features

– Many changes have been made to the rotation to make it work much more fluid.

5.41.02 – No Songs Indicator

– If you use the Rotation List, a singer that has no songs left in the playlist will now turn Yellow. This gives you an easy visual notice of Who needs to add a song.

5.41.02 – Always On Top

– If your Singers screen has ever covered your screen so you could not do anything in Hoster, this has now been fixed so it will no longer happen going into the future.

5.41.02 – Copy Song To…

– You can now Right click on any Song in Hoster and then have it copied to any drive. This is nice if you wish to send the songs to a memory stick to take with you.

5.41.02 – SongbookDB startup

– You can now click "No, Thanks" and it will never show you this dialog again.

5.41.02 – Many other Unlisted changes

– There have been many code enhancements to this version to make it much faster and more stable in all aspects.

5.41.01 – Edit Songs Updated

– You can now Re-scan Files in edit songs, instead of having to Re-index them. This allows you to fix them much faster! Auto Fix Capitalization allows for cleaner books.

5.41.01 – Background Audio Bug

– Select and Play a different song than the currently playing one is now fixed.

5.41.01 – Brand Added to SongbookDB

– Now you can create a new SongbookDB file to upload that includes/shows the Brand to a customer searching songs using their cell phones or kiosk.

5.41.01 – Remove Silence for Videos

– More and more Karaoke Songs are now coming in the Video format, this will now let you use the Remove Silence on Video Files.

5.41.01 – Auto Start Mode

– If you turn this on, right click on Auto Button, enable Auto start it will start playing any song that is added to the Playlist if no other song is playing.

5.41.01 – SND Rotation

– Now when running in Rotation Mode, you can now see the Rotation List for the SND at the bottom including the Singers Name/Song Count ad Song Name.

5.41.01 – Hide SND in Preview

– You can now turn on or off the SND in the Preview Window under Display Settings.
If you are wondering why to upgrade to the latest version of Hoster, here are some of the newest features that were in Version 5.40.03 was released September 30, 2015.
Singers Rotation

– Fully Automated Show Rotation or run your playlist as you always have.

SongbookDB.com integration

– Allows Hoster to Accept Digital Requests from Cell phones or Kiosks! Singers can now send you a note, which is then attached to that song in Video Hoster! See images below.

Windows 10/8/7/Vista and Xp Support
Touch Screen Support
Faster Search and Importing – Many speed improvements
Video Karaoke Support – Import newer HD Karaoke Video formats with the ability to search them!
Back Ground Audio Player – Many Enhancements to keep your show going!
Picture Slide Show during Intermission – Great for parties and Weddings!
Support for mp3+g, zip, kma, and most video karaoke formats!
Save Sync settings – for songs that were not synced correctly, so you can set'em and forget'em!
Playlist Reports – These will give you all sorts of information on your show history.
Singers Database – Many updates and major features have been added to this area, including automated backups.
Venue Support – Store your Contact Information for each Venue that you play!
Singers Database Backup – Never worry about losing your singers history, automatically Backed up weekly!
Export Songbook Files as .csv – Allows opening in Excel.
Play Direct from Singers Disc – No need to import your Singers Disc!
NEW – MTU Multi-Touch Karaoke Systems! – Free Shipping on MTU Systems!
If you have been waiting for a new system, now is the time to upgrade with one of the new Models from MTU! Our models are built to run live audio without any issue! We have 6 New models to Fit all your needs, from SSD drives and 6th Generation Intel Processors to Quad Core Power Houses, 13.3″ up to a 17.3″ Screen sizes! We have something to fit everyone's need. Priced from $1099.99 with Video Hoster! Check them out on our site by clicking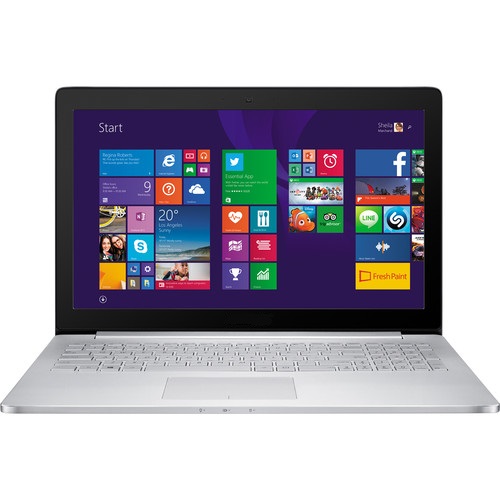 Make Money with MTU's Affiliate Program!
We've heard so many new customers note that they were turned onto Hoster by some of our other customers and we LOVE IT!
It's easy to become an MTU Affiliate; you can sign up by clicking here. Once signed up, you will have your specific link for people to click on, each customer who buys through your link earn's you 7% of the sale price! So what better way to make some extra cash for the holidays?
MTU has teamed up with Karaoke Cloud to deliver new Music!
Check out all the latest Music from Karaoke Cloud here!!

Copyright© 2016 by Micro Technology Unlimited
Hoster® and Vogone® are Registered Marks of Micro Technology Unlimited.