If you don't see the graphic images below, click: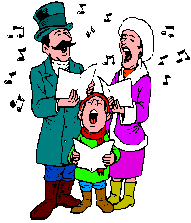 Merry Christmas from all of us at MTU and…
Thank You for Being Part of Our MTU Family!
Put MTU at the top of your Christmas List!
Click link below for Newsletter
http://www.mtu.com/newsletters/christmas-2011-18-days-left.htm
The Future is Bright…
We are working on the final part of an MTU development in the works since 2002. This will take your Karaoke experience to a whole new level. Watch MTU.com and "Like" our Facebook for announcements as we make them.
Tell a Friend
so they can receive some of these Christmas savings from you!
Micro Technology Unlimited
PO Box 80124
Raleigh, North Carolina 27623-0124
Tel:  919-870-0344  Sales x203

Registered Marks: Video Hoster, Vogone, Songverter, Microstudio.
Trademarks: MTU, Karaoke Pro, KPro, Karaoke Home Producer, KHP, KHPro, Keyrite, DNoise, MicroCD, Microeditor, Microsound.
Copyright© 2011 by Micro Technology Unlimited.